My travel buddies and I had one last stop to visit before heading to the airport and flying back to Manila—Tai Hing restaurant in Mongkok, Hong Kong.
Best known for its 5-star roasted pork and chilled original milk tea, Tai Hing has become a popular destination for tourists such as myself. After getting used to sitting in small crowded tables in hole-in-the-wall restaurants during our five-day trip, Tai Hing's more spacious dining area and more hygienic food presentation were a welcome change.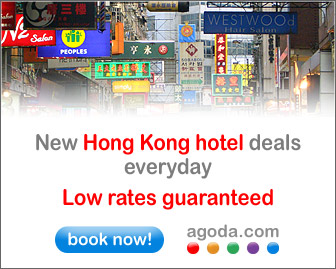 To get the best of three meals, I ordered the triple roast lunch set for HK$61. I was served a hefty cup of white rice topped with goose leg, plain chicken and soy sauce chicken with a side of vegetables and two kinds sauces—sweet chili and garlic ginger.
This trio of chopped poultry was difficult to distinguish from one another, and since they all went straight to my garlic ginger dip, I may as well have ordered the regular plain chicken for only HK$42. It was nevertheless a pleasant and filling meal.
My HK$9 iced milk tea gave new meaning to the word "iced;" the plastic cup of milk tea was served on top of a bowl of ice cubes. It was a good way of preventing the drink from getting diluted while keeping it chilled.
My overall verdict: 3.5 out of 5 stars. I've visited Hong Kong many times since I was a kid, and the best lesson I've learned is that the most flavorful dishes are not found in the classy restaurants, but in the streets—the mobile food carts, hole-in-the-wall spots, and modest food stands.
After Tai Hing, my stomach was craving for street fishball curry served in a disposable cup.
Click here to view a complete list of Tai Hing branches.
The branch I visited on January 2 is located at Shop A, G/F, Grand Tower II, 639 Nathan Road Mongkok