Footprints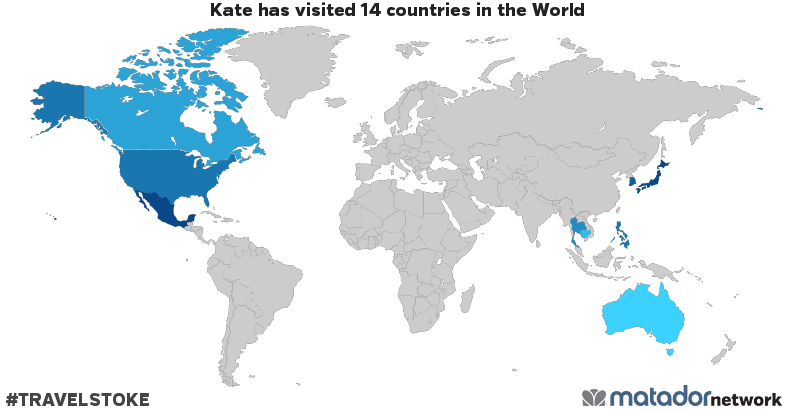 Kate has been to: Australia, Cambodia, Canada, Guam, Hong Kong, Japan, Macao, Mexico, Philippines, Singapore, South Korea, Thailand, United States, United States Minor Outlying Islands.
Get your own travel map from Matador Network.

Happy trails to you,
'Til we meet again.
Some trails are happy ones,
Others are blue.
It's the way you ride the trail that counts,
Here's a happy one for you.