"This is the best wedding I've ever attended," I said to my friend and fellow journalist, Jayvee Fernandez, during his wedding reception on March 3.
"Really? Give me three reasons why," Jayvee said.
"Well," I began. "#1—The venue is great, #2—No cheese, and #3—Your guests neither got hungry nor bored."
I've attended dozens of Filipino weddings in my life, and frankly, I'm getting sick of them. From bridezillas competing with each other's over-the-top pre-nuptial photo shoots to long-winded reception gimmicks that leave the guests starving, Pinoy weddings have become hard for me to swallow.
But when Jayvee tied the knot with his bride Chie on Saturday, it made the cynic in me believe that weddings can be enjoyable and romantic again.
The venue alone was enough to leave us breathless. It was at The Ruins, one of the most photographed and most written-about tourist destinations in Talisay City, Negros Occidental. Jayvee's great-great-grandfather, Mariano Lacson, raised his children with Maria Braga in this mansion that once stood strong in the middle of a sugar plantation.
The mansion was burned down during the World War II to prevent Japanese soldiers from occupying it, but the skeletal frame remained, making it known post-war as The Ruins.
Tourists who have visited The Ruins would know of its nostalgic charm and history, thanks to the stories interpreted by tour guides and accounts handed down by generations of Negros residents.
During Jayvee's wedding reception, his uncle Raymund Javellana told us fascinating narratives of the famous Mariano Lacson, his love story with Maria Braga, and how this mansion came to be. We were honored to hear the personal accounts of Jayvee's historic family tree, and to have The Ruins all to ourselves that night.
The guests had a wonderful time exploring the mansion while waiting for Jayvee and Chie to arrive at the reception. The weather cooperated well, too.
Majority of the guests flew in from Manila, and for a number of us, it was our first visit to Bacolod (Negros Occidental's capital) and Talisay. Jayvee and Chie wanted everyone to experience "Bacolod in one night," so native dishes such as chicken inasal and drinks such as Bacolod brew were served generously. Sweets such as the famous Napoleones and Calea cakes were free for all. My boyfriend and I were so absorbed in the food we almost forgot that the reception hadn't even started yet!
The reception was hosted by my friends Katrina Sotto and John Unson of ABS-CBN, and both did an eloquent job without going too dj-like (One can only take so much of the "Ladies and gentlemen, at this point…" spiel). And no, the newlyweds did not enter the venue while doing a clichéd dance number, and they found no need to let us watch a dramatic video editing of the just-concluded wedding ceremony. The speeches from the couple's friends and family were short and sweet. The elements of comedy were just right. No cheese.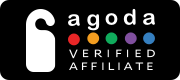 As written by bloggers and journalists who have felt the magic of The Ruins, it's a whole new experience seeing it after sunset. As the guests danced the night away, some of us escaped to take more photographs of The Ruins.
With hordes of Bacolod sweets given by the gracious newlyweds, I went back to our hotel dreaming of the post- and pre-World War II era. I wondered what life was like for the Lacson family, and was thankful that I experienced the majesty of their once thriving mansion.
March 7, 2012