There's more to Makati Avenue than its bustling red-light district. Despite the perennial traffic and tacit escort service industry, this neighborhood is a foodie's haven. Craving for good old diner food? There's Filling Station on P. Burgos Street. Looking for a decent hole-in-the-wall spot? Try Ziggurat along Makati Ave. Searching for a bigger variety of malt? Beer's Paradise on Polaris is your joint.
And now say hello to Argos, the newest Turkish-Mediterranean restaurant in the 'hood. It opened its doors early this year, and I've become one of its loyal patrons, thanks to their sumptuous epicurean dishes, which, according to the owner, are inspired by the royal kitchen of Topkapi in Istanbul.
As a regular, I've narrowed down my favorite Argos dishes to three:

Number one is the classic chicken kebab, a skewer of grilled chicken served with sidings of pita bread, tomato salsa, hummus, and tabbouleh, a traditional salad made of chopped parsley, tomato, mint, onion, bulgur, garlic, olive oil, and lemon juice. Rice lovers may opt for white rice instead of pita bread.
Second is the vegetarian falafel, deep-fried chicpea croquettes served on a small salad bed with a siding of pita bread. This dish is in the appetizer section of the menu, but vegetarians and pescepollotarians such as myself will find it filling enough.
Number three is hummus, a hefty serving of a Turkish dip made of chicpeas, garlic, dahini, and olive oil. It comes with a side of pita bread. It's best shared with a buddy or two while waiting for your entrées to arrive.
As for meat eaters, don't worry. Here are my carnivorous friends's three best dishes:
The Aegean-style lamb shank is the newest item on the menu. This tender Australian lamb shank is so huge that I gave it the nickname, Dinosaur Leg. It's slathered with tomato and oregano sauce and is served with a side of steamed veggies and your choice of rice and/or potato fries.
The lamb shish kebab is served just like my favorite chicken kebab, except that you'll obviously find lamb meat instead of white chicken on the skewer.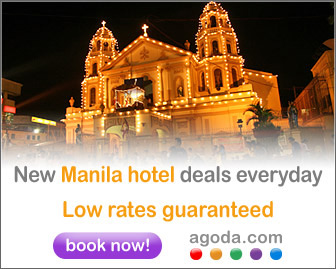 The sarma dolma is a dish of minced meat and rice rolled in cabbage leaves and topped with tomato and yoghurt sauce.
To wash down your savory meals, you have your usual selection of fruit juices, shakes, booze, and sodas. For those looking for something more exotic, try a cup of authentic Turkish coffee, a strong and thick brew that could keep you up all night. I also dare you to try a glass of Ayran, a cold yoghurt drink with your choice of salt or sugar. According to the owner, this unusual drink is more popular than soda in restaurants in Turkey.
Other dishes I recommend include the Greek shawarma, P140 for a small pita and P180 for the large size. It's available in beef, lamb, and chicken. For dessert, try the sütlac, a baked creamy rice pudding sprinked with cinnamon powder.
Albeit small, the restaurant is located at the heart of P. Burgos St., where an interesting mix of cultures —mostly not from this country —hang out. It's always fun to eat and drink in this area in Makati that just doesn't feel like it's in Makati.
Argos Minibar is located at the ground floor of Citadel Inn, 5007 P. Burgos St. Makati City, Philippines
Tel. no. +632-869-3416
Food photos by Migs Castro and Juane Escudero. Interior photos by KateWasHere.com.