When I was a kid, my family and I would stay in a hotel for a weekend on special occasions like Valentine's or someone's birthday. When my younger sister Karen and I got older, this family tradition dwindled.
Thanks to an early birthday treat from Agoda, we rediscovered the joys of hotel staycations. We spent 24 hours at one of the newest hotels in Quezon City—Summit Hotel Magnolia. I've been so cooped up with my deadlines and she's been busy preparing for motherhood (she's due for baby number one soon!) that this staycation couldn't have come at a better time.
Because the rooms of Summit Hotel Magnolia are located on the fifth and sixth floors of Robinson's Magnolia Mall, my preggy sister and I didn't need to go far. We spent the whole day doing what we do best—shopping, eating, and bonding. We browsed through H&M, H&M Home, and one of the biggest Daiso Japan Stores I've ever visited.
As for food, we took a stroll down memory lane at Magnolia Flavor House, which served classic ice cream and savory dishes like it was 1990. For dinner we got our kimchi fix at Chef's Noodle at the food court.
Now for my review of the hotel:
This boutique hotel is best for transient corporate folk who need to be in the QC area, Manila dwellers like me who need a hotel break, and backpackers who are looking to explore another side of Manila. Most tourists end up at the Old Manila and Makati area, but there's a rustic charm to the neighboring districts of Aurora Boulevard, where Summit Hotel Magnolia is located. A few blocks away you'll find the artsy Cubao Expo, PETA Theater where you can catch Filipino plays, and an array of restaurants and shopping districts.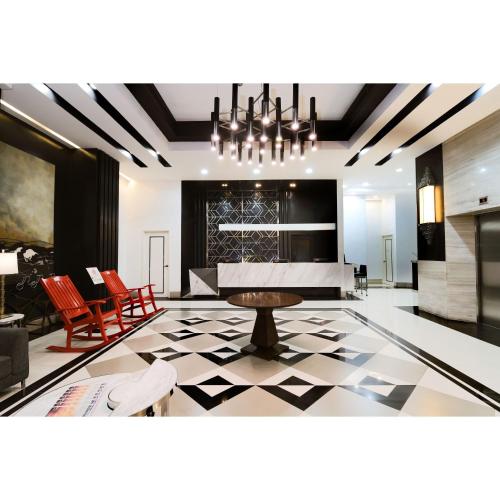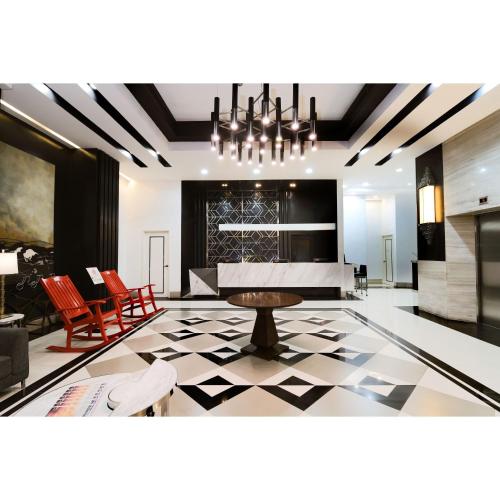 For local vacationers who prefer to just sleep in and relax, Summit Hotel Magnolia makes your stay worthwhile. When you check in, they give you pile of complimentary magazines from Summit Media and a Robinson's Privelege Card that gives you shopping discounts at the mall. The mall has a movie theater and wide array of shops; just make sure you buy what you need before they close at 9 or 10 p.m.
Complimentary breakfast is served at Conti's restaurant downstairs. Known for their comfort food and cakes, Conti's is bustling with hotel guests every morning.
As a beauty editor, I appreciate hotels that go beyond generic toiletries. Summit Hotel Magnolia gives guests a travel-sized set of toiletries from Storm London, which to me is a great bonus.
Overall, the hotel is clean, modern, and spacious. There's plenty of space for storing your luggage and personal effects in the rooms. As a person with notorious restless leg syndrome (RLS), I can attest to how the king-sized bed stayed firm and squeak-less despite my constant tossing and turning. My sister slept like a baby next to me.
What would you do at a hotel staycation?
Summit Hotel Magnolia is located at Doña Hemady Street corner Aurora Boulevard, New Manila, Quezon City, Philippines. For bookings and more info, visit Agoda.com.
February 26, 2015