The last time I was here was back in 2011. I had just visited the virgin island of Calaguas and our tour package included a stopover in Bagasbas beach for surfing lessons. Before that, my last visit was back in the '90s when my grandparents, Belen and Vergel, were still alive and residing in Daet, Camariñes Norte.
A lot has changed since then. Bagasbas is now a famous surfing destination for both local and foreign tourists. I remember when seeing foreigners, let alone women walking around in bikinis, wasn't a common sight in my mother's hometown back in the day.
But there are things that have remained the same. In the '90s, my grandparents forbade us kids from swimming too far because the ocean supposedly swallows at least one life a year. My uncle Bong, a Daet townie, said that there are still yearly drowning incidents in Bagasbas, thanks to the strong currents that lure surfers here in the first place.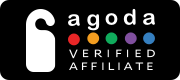 Those who have mastered the moods of this beach have become ingrained in Daet's tourism culture—from surfers and wahines conquering Bagasbas' waves to business owners dotting the beach strip with restos and shops.
As my mother Nani bonded with her friends at Bagasbas Park for the 40th year reunion of Camariñes Norte High School '75, I took a stroll down the shore. It was an overcast morning, and there were only a few surfers in the area. I reminisced the days my cousins and I went swimming and collected seashells in Jack 'n Jill Pretzels boxes.