It was my second day in Batanes, a province in Cagayan Valley, the northernmost region of the Philippines. Batanes is a group of evergreen islands with preserved ancestral stone houses and zero crime rate. I have always wanted to visit here.
I booked my four-day tour through a travel agency. I didn't know many of the 19 people in my group, but my friend Mimi went with me. On our first day, we explored the churches and hills of Northern Batan, where our hotel, Batanes Seaside, was located. The next day we hiked the hills and rocky beaches of Sabtang Island, a 30-minute boat ride from Batan. By the time we returned to our hotel, we were exhausted.
"Guys, I made dinner reservations for tonight," Mimi said. "We're having coconut crabs. It's one of the most popular dishes of Batanes." I'm a pescetarian with limited food options, so I looked forward to our seafood dinner. At 6:45 p.m. some of us walked to Octagon Bed and Dine, the restaurant next to our hotel. Batanes is known for its slow-paced lifestyle, so Mimi had phoned in our orders. Half an hour after we arrived, the waiters brought our feast to the table—shrimps in coconut milk, grilled bangus (milkfish), calamari, sinigang (sour soup), steamed vegetables, and other savory Filipino entrées.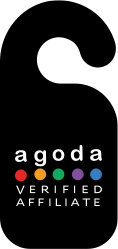 Then the stars of our meal arrived—three plates of big steamed coconut crabs. The presentation was simple—no garnish or frills, just body parts that were cracked to help us pick the meat out of the shell. The claws were massive. The meat tasted just like other crabs I'd eaten, but the texture was denser. I asked for suka (vinegar) with crushed raw garlic as a dipping sauce.
In the middle of dinner, I heard someone ask, "Why is this called coconut crab again?" I wondered about the same thing. I thought that it was going to be served in coconut milk or other coconut-based ingredients.
"Because this crab eats coconut meat," Kimi, one of my new friends, said. One of the guys began describing the crab based on what he'd read online, "It climbs a coconut tree, clings to a coconut, clips it off from the branch, and falls to the ground with it. The crab spends hours peeling off the husk to reveal its shell, and then punches a hole through a soft spot. When the hole is big enough, the crab eats the coconut meat."
"Wow," someone at the table said. I, too, was amazed. I felt like the crab was popular not because of its taste, but because of the story behind its powerful claws. "Now don't try to catch your own coconut crab here," someone said. "If you even try to pet it, you'll lose your fingers!" I laughed.
I wanted to blog about the coconut crab and my Batanes experience. I jotted down observations about Batanes' culture and possible topics, including a feature on their local dishes: coconut crab, uved balls (banana blossoms and minced fish), and turmeric chicken tinola (ginger and onion based broth).
Two days later we were about to board our flight at Basco Airport. I saw a poster with the word ipinagbabawal (prohibited) in caps. I read the official government statement in Tagalog: "The following sea creatures are endangered, and it is strictly prohibited to catch, kill, sell, and trade them."
There were names and pictures of seahorses, whales, dugong, dolphins, and other endangered creatures I was familiar with. When I read the bottom right of the list, my heart fell. There was the face of my dinner two nights ago—the Birgus Latro, better known in Batanes as tatus and in layman's terms, the coconut crab or palm thief.
I approached Anastasia, an American backpacker with whom I bonded during the trip. We had similar beliefs in environmentalism and volunteerism.
"Hey, there's something I need to tell you," I said. She turned and smiled. "You know that coconut crab we ate the other night?" I said.
"I just saw a poster outside saying that the crab is on the threatened and endangered list," I said. Ana put her hands to her face. "Oh my God. I feel terrible."
"Me, too. I didn't know. I wish I did."
As soon as I returned to Manila, I Googled "Batanes coconut crab" and found many travel blogs recommending the dish to Batanes visitors. There was even a food segment featuring the crab. It had aired on a popular TV station in the Philippines just the year before. The official order against the trade of coconut crabs, among other threatened and endangered species, was on the website of the Bureau of Fisheries and Aquatic Resources. The document is dated 2001. According to environmental group Live and Learn, the International Union Conservation Network (IUCN) identified the coconut crab as an endangered species that is vulnerable to over-harvesting and exploitation. The crab has a declining population of between 100 to 137 thousand in areas throughout the Indian and western Pacific oceans, and is regionally extinct in places such as Mauritius.
I contacted Mimi and asked if she knew about the crabs being on the endangered list. "Oh my, I didn't know," she said. "Why do they still sell it though? The people from Batanes should remove it from their menu and stop selling them."
I researched more about the crab on the internet. "Many tour operators, caterers, and restaurants still serve it to visitors," Ivan Henares, president of the Heritage Conservation Society in the Philippines, wrote in his blog five years ago. Many new articles and blog posts still feature the consumption of the crab, followed by a link to the government memorandum, but with no hint of urgency to curb the trade. Only a few articles sternly advise people from consuming it. One Filipino blogger even said, "If your friendly Ivatan folks offered these sumptuous [sic] treat for you, would you decline? Your answer is as good as mine."
This article was produced as my final assignment for Matador U's Travel Journalism: Fundamentals of Travel Writing course. Special thanks to award-winning author and mentor, Mary Sojourner, for helping me edit this piece.
April 22, 2015