I was afraid that Haji Lane would have a different vibe by the time I returned to Singapore last month. The last time I was there was back in 2011 and Haji Lane easily stood out as my favorite stop. Through the years the words hipster, quirky, and artsy have been used one too many times to describe this place, while other locations have tried to dethrone Haji Lane.
During my visit last month, I found a renewed admiration for this small shopping lane tucked in the multicultural neighborhood of Kampong Glam. The shops continued to implement their "no camera" policy inside the shops, which although made my Instagram itch break out in hives, was a logical rule. I wouldn't want every creative idea and peculiar display there to be photographed and published for the world to replicate. It also added to the mystique of each boutique, making me want to come back for a surge of inspiration and retail therapy.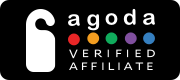 After four days of exploring the shops at Orchard Road, I was still looking for "the one," a unique bag that stood out from the sea of fashion goods—designer or RTW. I finally stumbled upon "the one" at Chic Fever Boutique in Haji Lane.
Check out my new bag! When the satchel fever took over the fashion world years ago, I stopped myself from buying one because I was looking for a unique design that wasn't easily replicated at the knock-off stores.
I finally found it that summer day in Haji Lane. This satchel has the boxy form of a super-sized apple juice box, but the functionality of a cross-body bag. Have you been to Haji Lane lately? What's your favorite find?