We've all had those moments. It doesn't matter whether it's in the middle of summer or a completely random weekday. Personal struggles or the workaday world just gets to you and you feel the need to escape the metro immediately. There's no time to book a plane ticket and extensive itinerary, so you pick a resort or hotel that's an easy drive away. For Manila or Cavite dwellers like myself, the popular choices are Tagaytay, Batangas, and Subic.
Thanks to Thunderbird Resorts, I discovered a place I can easily run away to. No, I'm not talking about their popular Mediterranean-themed resort in Poro Point, La Union. I'm referring to Thunderbird's younger underdog sibling, Thunderbird Rizal.
A mountain resort in Binangonan, this place is surrounded by Laguna de Bay and Rizal's mountain ranges. From the balcony of my room, I could see the Manila skyline from a distance, while the surrounding hills and greenery gave the resort a Baguio-like vibe sans the cold weather.
Staycation
Except for the neighboring East Ridge golf course, there aren't any tourist spots around the area, so this place is best for those wanting to get away from it all. I parked my summer tote at the poolside, had as much cake and iced coffee as I wanted, and spent most of my day getting a tan and reading the books I'd been dying to finish.
I arrived on a Sunday, and the place wasn't fully packed. There were moments when I had the poolside all to myself! I don't know about you, but my ideal escape does not involve me running into any familiar faces or shoving for pool space. Thunderbird Rizal is just an hour or so from Manila, but it certainly felt like I was on a distant island.
Hiking and Biking Prospect
My photographer friend Sandro and I borrowed a tandem bike (another tick off my bucket list) and explored the property. Lo and behold, we discovered untapped hiking trails and potential biking spots in the area! We envisioned outdoor enthusiasts exploring this resort, followed by a luxurious dip in the pool (but don't forget to shower first).
I hope you're reading this, Thunderbird investors and developers! There's a big potential for outdoor recreation, such as hiking and biking on your property's surrounding hills. A little bird also told me that there's a cave with ancestral hieroglyphics nearby.
Olive, Updated
There's only one restaurant in this resort, and it did not disappoint. It has everything from Filipino breakfasts to Italian dishes. I was also part of the taste-testing team during my stay. The head chef whipped up Olive Restaurant's newest plated dishes, which will be officially part of the menu next month.
Things to Do
Aside from soaking up in the infinity pool and biking around the area, there's also an outdoor paintball park, archery range, Zaphira Spa (the massages are way more affordable than Manila hotel prices!), volleyball court, and the Fiesta Casino with nightly shows.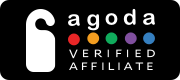 The next time you find your emo self itching to pack your overnight bag and just go as far as your full tank of gas can take you, you now know one of my secret spots.
Thunderbird Resort Rizal is located at Eastride Avenue, Binangonan, Rizal.