When I tried to include Apo Island in my 11-day DIY Visayan backpacking trip, everything went wrong!
After asking dozens of locals in Cebu City and Santander Island for tips about Apo Island, my travel buddy Tina and I felt confident about our DIY trip. We boarded the Fast Craft ferry ride at 12nn from Lilo-an Port in Santander to Sibulan Ferry Terminal in Dumaguete. When we arrived, we had to argue our way out of an expensive van ride at the port. We found a reasonably-priced tricycle willing to take us to Malatapay Apo Sea Port, one hour away. Halfway there, we got a flat tire, so we had to wait until it was vulcanized somewhere along the road.
When we finally arrived in Malatapay Apo Sea Port (the jump-off point to reach Apo Island) at around 3:00 p.m. we found out from the small ticketing booth about this one rule that you can't find in any website or Facebook page about Apo Island:
The last boat coming back to Malatapay Apo Sea Port from Apo Island should arrive at the cut-off time of strictly 4:00 p.m. every day.
It takes 30 minutes to get to Apo Island, so you should leave the island at 3:30 p.m. at the latest, so that you'll make it back to Malatapay by 4. That meant we were too late. We couldn't find any rooms in the island (we checked online and everything was booked), so we couldn't opt to just stay the night.
When we disappointingly asked why none of the locals from Dumaguete and Cebu know about this rule (We consulted dozens—even travel agents!), the lady manning the makeshift booth proudly said, "Kami lang ang nakakaalam niyan. Dito niyo lang yan malalalaman." (We are the only ones who know. You will only find out when you get here.)
*Gasp*
Defeated, we decided to explore Dauin's beaches instead.
To my fellow travelers planning to visit Apo Island, here's how you can avoid our mistakes:
1. Book a private, pre-arranged Apo Island trip through affiliate diving groups in Dauin. This is the most expensive option.
2. If you're a budget traveler coming from Cebu like we did, make sure you get the earliest ferry ride that arrives in Dumaguete's Sibulan Ferry Terminal at around 8 a.m. at the latest. From Sibulan, say no to the exorbitant private van rides. You can get to Malatapay Apo Sea Port using a tricycle (₱80-100 per head, five passengers max) in just one hour. Pray the tire doesn't explode.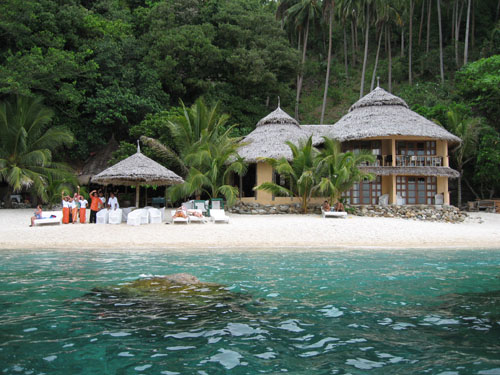 3. If you're coming from any Dumaguete location, make sure you arrive at Malatapay Apo Sea Port at 9 a.m. or earlier if you want to maximize your day in Apo Island.
4. From Malatapay Apo Sea Port, the boat to Apo Island takes 30 minutes, and you can explore the island on your own. Go snorkeling, lounge under the sun, eat fresh seafood, or book a diving tour.
5. If you only want a day trip to Apo Island, make sure you get back on the boat by 3 p.m. or you will be left in the island until the next day. As I mentioned, the last boat back to Malatapay should arrive at 4 p.m.
6. If you plan to stay overnight at Apo Island, book early! The very few accommodations there get booked pretty fast online. We even tried calling the homestays to personally to ask (beg, actually) if they can give us a room, but they were full that week in February.
I'll be back with a vengeance, Apo Island!