When I decided to do egg freezing in the Philippines, it was a lonely path. In a country dominated by traditional and strict Catholic values, finding your allies when making progressive empowering decisions is not always easy.
I'm a happily single 30-something woman. At the rate I'm going, I feel like I'll be in my '40s when I'm finally ready to raise my own kids—whether as a single mom by choice (SMBC), surrogacy, or through other possibilities. Maybe I'll meet my lifelong partner at a later age, or maybe never. Whatever life has in store for me, I'm glad I didn't settle for the straight path.
Egg freezing, also known as elective or social freezing, is an option for healthy, unmarried women like myself or couples who aren't ready to have kids yet but would like to bank their eggs before they hit their late '30s or '40s when the fertility rate drops.
It took me five years to make this decision. I'm aware of the risks, pros, and cons. I know there's no guarantee I can produce a child from this. Statistics show that when you opt for egg freezing, you will lose many eggs in the process—during harvesting, thawing years after, and actual fertilization. If this doesn't work out, I'll consider other options, like adoption or surrogacy. But for my own peace of mind, I want this option covered so that my future self will have no regrets. Peace of mind can be expensive, I know.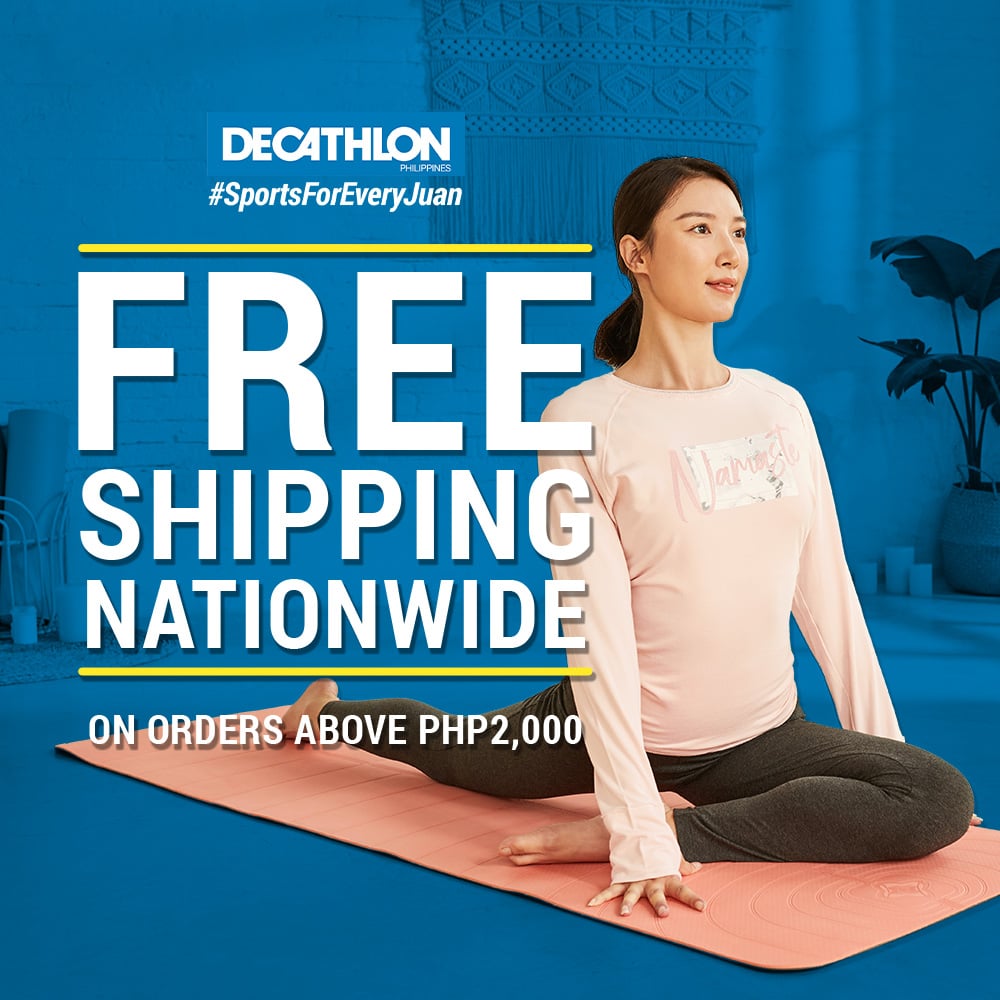 I scheduled my procedure in September this year. After researching on all the fertility centers in the Philippines, I chose the Center for Advanced Reproductive Medicine and Infertility (CARMI) in St. Luke's Medical Center, Bonifacio Global City. I was under the care of Dr. Angela Aguilar, obstetrician-gynecologist and reproductive endocrinologist, who has been my doctor since 2004. CARMI is the only hospital-based ART (Assisted Reproductive Technologies) facility in the country.
[Also read: "Why I Decided To Freeze My Eggs"]
Watch my vlog chronicling my 13-day egg freezing journey. Trigger warning: Needles, lots of needle use, and a few clips of the hospital.

*Disclaimer: This is not a sponsored post. I paid for everything with my hard-earned money. The medical professionals who appeared in the video gave their permission to be part of my vlog and blog.
Recap of My Timeline, Plus Details I Didn't Include in the Video:
July 2019
I went to Dr. Aguilar to let her know I'm 100% ready for egg freezing. She told me to get the CARMI screening and blood tests a few weeks before my target schedule.
August 23
Ovarian blood tests at St. Luke's Pathological Department. The results will let my doctor know if I'm still a good candidate for egg freezing. I took the same blood test back in 2016 just to see my reproductive health status, which was good. But things can change in years, so I needed updated results.
September 2
After seeing the blood test results, Dr. Aguilar gave me the go-signal for egg freezing. "We start as soon as your period arrives," she said. "Text me when it does and be ready to rush to St. Luke's. I will walk you through the steps." She gave me the estimated budget and schedule. I lightened my workload and made sure I didn't book any big projects in September. To be safe, egg freezing patients are warned: "No exercise, stress, caffeine, partying, or alcohol throughout the procedure."

Day 0, Sept. 10
My period started. I rushed to St. Luke's for blood tests. I also stopped drinking coffee and eating chocolates—a huge sacrifice for a caffeinaholic like me.
Day 1, Sept. 11
Follicle monitoring (trans-vaginal ultrasound) to see my ovaries. Dr. Aguilar saw 13 potential follicles! She calculated my dosage for Gonal-F injections (naturally occurring hormones to stimulate follicles, a.k.a. eggs). The nurse administered the first Gonal injection (subcutaneously below the belly button), which I'm supposed to do on my own every day on the same hour. I took a video to show my nurse cousin, Teta Dela Fuente Juliales, because I was too scared to do it on my own. I took home several boxes of Gonal pens to be stored in the fridge. I started having caffeine withdrawal symptoms—extreme headaches!
Day 2, Sept. 12
I asked my nurse cousin to administer my second set of Gonal at home. She injected the first part, and I was able to inject myself (begrudgingly) for the remaining dose. Seconds after, it felt like insects were crawling inside my belly. Gonal side effects I experienced: immediate headache (on top of my caffeine withdrawal headache), dizziness, and lethargy. Note: Side effects differ per person.
Day 3, Sept. 13
Back to St. Luke's for blood tests in the morning and follicle monitoring in the afternoon to see if the injected hormones were working. Dr. Aguilar saw only 8-10 follicles this time, which made me sad because I thought I "lost" three eggs. The nurse injected Gonal for me because I chickened out of doing it on my own. I took home more boxes of Gonal pens.
Dr. Aguilar told me to stop overthinking the follicle count because it won't determine how many eggs they'll retrieve on the final day. "You need to relax," she said. I told her about my caffeine withdrawal symptoms, so she said, "You can have one cup of coffee a day." My body is used to daily caffeine, so quitting cold turkey will be more stressful for my system. Even pregnant women are allowed one cup per day.
Day 4, Sept. 14
I took ½ cup of brewed coffee and a glass of iced tea to counter the withdrawal symptoms. Mama and I were on the road, so I injected myself with Gonal while stuck in traffic. Don't worry; my mother was driving and I made sure there were no cops who might've thought I was up to something shady.
Day 5, Sept. 15
My body started adjusting to having low caffeine, so I decided to stick to Teecccino (coffee substitute) at home and decaf when I'm out. I injected myself with Gonal at home. No rigorous exercise, but I still walked my dogs every other day. I felt guilty. What if I lost the eggs because I walked my dogs? What if the caffeine affected my egg count?
Day 6, Sept. 16
Follicle monitoring and Gonal injection in the afternoon at St. Luke's. The doctor counted 17 follicles! I was so happy. It took the guilt away. That means I can continue to walk my dogs. I took home a new set of injections called Cetrotide (to prevent premature ovulation), which must be administered via intramuscular route on my arm starting the next day. For the life of me, I couldn't do that on my own, I asked Nurse Teta to do it for me.
In CARMI, I chatted with so many women who were getting IVF and IUI treatments. I was the only one doing elective egg freezing in my batch, but it was nice to compare notes and swap stories with my egg neighbors.

Day 7, Sept. 17
I couldn't sleep the previous night because of frequent pee trips to the bathroom (another side effect of Gonal). More headaches. Fatigue. I tried injecting Gonal on the skin above my belly button—ouch, never again! Note to women doing IVF and egg freezing: Inject Gonal only below the belly button where it hurts less. Nurse Teta injected Cetrotide on my arm. I immediately felt dizzy after.
Day 8, Sept. 18
Follicle monitoring, Gonal injection, and Cetrotide in the afternoon at St. Luke's, which was starting to feel like my second home. During waiting hours, I would set up my portable office in the café, and then chatted with my egg neighbors in CARMI while waiting for the doctor. They counted 19 follicles in my ultrasound, but only 15 might make it.
Day 9, Sept. 19
Finally, fewer headaches! But I felt so bloated and lethargic. My breasts were tender. I was so emotional that I would cry after watching Netflix sitcoms. I missed my yoga sessions. Nurse Teta injected Gonal and Cetrotide for me.
Day 10, Sept. 20
This is the longest I'd gone without coffee in my adult life. I felt so emotional. Is this a preview of what pregnancy is like? My sister (who's a mom) laughed at my question. "Wait 'til you really get pregnant," she said. Nurse Teta injected Gonal and Cetrotide for me. I couldn't sleep well that night. I went to the bathroom to pee around 15 times. I couldn't wait for this procedure to be over.
Day 11, Sept. 21
Longest day! I took a blood test at St. Luke's at 6am. I set up my MacBook in the coffee shop so I could work while waiting for my blood test results. I finally found St. Luke's cafeteria for more affordable food and natural sunlight through the windows. I spoke to my anesthesiologist who studied my medical history to prepare for my egg extraction. Dr. Aguilar's nurse administered my final Gonal and Cetrotide in the late afternoon. Rejoice! I took home my final injection, Pregyl, also known as the trigger shot, which will stimulate the release of the eggs in time for the extraction procedure on Day 13.
I panicked because Nurse Teta wasn't available for the 9:30pm trigger shot, so we hired another nurse to inject at 10pm. It hurt like hell, and I nearly had an anxiety attack because we were late by 30 minutes, but I was glad we got it over with!
Day 12, Sept. 22
Rest day. No more injections. I felt so bloated. After weighing myself daily since day 1, I noticed I gained four lbs.
Day 13, Sept. 23
D-Day! I followed the prep list they gave me (ex. midnight fasting, bathe in the morning but don't apply lotion or any beauty products). I arrived in CARMI St. Luke's at 8:30am with my mother. I filled up the forms, got dressed in a hospital gown, and hid the Amazon Jungle that is my hair in a bun and cap. The nurse placed the IV drip. I was wheeled into the operating room (egg extraction is considered a minor surgery). I met my operating team—fertility specialist Dr. Aguilar, a cardiologist, anesthesiologist, embryologist, and nurse. I took additional cardiology tests because I have a heart condition.
"Get them all out of me now, please!" was the last thing I said before they injected the anesthesia that put me to sleep.
The next thing I knew, I was back in the recovery room, waking up and feeling groggy. It was over.
So, How Many Eggs Did I Produce?
Based on what I've read in forums, blogs, and articles, the average number of eggs (oocytes) women produce during one round of egg freezing is 10-15. The ideal number is 20 eggs and above, but this is expected from healthy women in their '20s. Women in their '30s should expect only about 10-15, and even lower when you reach your '40s or if you have a hormonal disorder like PCOS.
Imagine my jolt of excitement in the recovery room—still groggy from anesthesia—when the nurse went up to me and whispered, "We got 27 eggs."
Twenty-seven?!
Yes, this curly-haired dragon in her '30s laid 27 eggs! I wanted to jump out of the hospital bed to do my crazy happy dance.
For the next three days of recovery, my entire tummy area was in pain and I could not walk properly.
Five days after my egg extraction, I went back to Dr. Aguilar for a checkup. She explained that out of my 27 eggs, three are germinal vesicles that cannot be used. That leaves me with 24 healthy, viable eggs now frozen and tucked safely in CARMI, St. Luke's.
The Million-Dollar Question: How Much?
In CARMI St. Luke's, egg freezing costs ₱400,000-P450,000. The total bill depends on your health and reproductive level. I had to shell out more money for cardiology tests because I have a heart condition. The total bill differs per person.
Breakdown of My Costs:
Initial blood tests:
CARMI Infection Screening Package = ₱6,736
Anti-Mullerian Hormones = ₱3,979
Complete Blood Count = ₱585
Blood Typing = ₱517
Day 0-12:
Day 0 blood tests = ₱12,633.00
Follicle monitoring (trans-vaginal ultrasound) at CARMI = ₱1,404 x 3 = ₱4,212
Follicle monitoring (trans-vaginal ultrasound) at Women's Health Care Unit = ₱3,024
Gonal, Cetrotide, and Pregyl injections = ₱141,000
Day 3 blood tests = ₱6,783
Day 11 blood tests = ₱3,509
Consultation fee ₱1,000 x 8 (I saw Dr. Aguilar a total of eight times this year) = ₱8,000
D-Day: Egg Retrieval Day (Day 13):
Professional fees total (fertility doctor, sonologist, embrologist, anesthesiologist) = ₱97,200
Medical materials, miscellaneous = ₱4,496.83
Additional cardiology tests (because I have a heart condition) = ₱2,679
Oocyte retrieval = ₱83,546
Vitrification (storage fee) ₱16,710 x 2 (because I have many eggs) = ₱33,420
The storage fee needs to be renewed every year until you're ready to use the eggs.
GRAND TOTAL: ₱412,319.83
Post-Eggo Thoughts
It's been almost two months since my egg freezing procedure. Here are my biggest takeaways from this journey:
1. I wish I did this in my early '20s. But then again, would a young and a naive Kate realize the urgency of the procedure, let alone have the money to pay for it? In that case, I should've done this five years ago when I first thought about it.
2. I'm glad I produced 27 eggs in one procedure. I read many stories of women who produced only 5-10 eggs, and knowing that has a low success rate, they paid for a second round of egg freezing. The procedure is emotional, tedious, and most of all, expensive. I don't want to go through it again. Once is enough.
3. Aside from the liberating feeling I got from finally banking my eggs, I realized I'm really not ready to have kids right now. In the Philippines, I get a lot of flak from Titas and "friends" who won't stop pestering me to get married and bear children for all the wrong reasons. It's a Filipino thing, and I'm not a traditional Pinay. I usually clap back, but I'm tired of explaining myself. I'm just glad I didn't give in to societal pressures at the cost of my happiness.
As for you, my fellow Pinays, don't ever let bystanders dictate how you should lead your life. Marriage and motherhood are options that are not for everyone. If you decide it's something you want, don't let society force you to follow other people's timelines. Escape the box.
4. Egg freezing is a fragile procedure, so don't make your decision based only on the price. In Kato Repro Biotech Center, it's ₱250,000. In Victory A.R.T. Laboratory Phil. Inc., it starts at ₱350,000. In CARMI, St. Luke's, it goes between ₱400,000-450,000 per round of egg freezing. I'm not saying one is better than the other. Each center has its pros and cons. I have friends who went to different centers, and they're all satisfied with the results. Do your research before investing your money. Study the culture and medical approach of each fertility center to see if it suits your needs. CARMI matched mine.
5. I invested knowing that egg freezing is a possibility, not a guarantee. If a fertility center tries to convince you that egg freezing is a magical, surefire, and pain-free procedure… hold on to your money and run away! My doctor made sure I understood the risks, pros, and cons. I read so many stories of women who lost all their eggs in the process. I prepped myself emotionally for the possibilities—good and bad.
Twenty-seven eggs aside, I did not put all my eggs in this basket.
My fellow Pinays, are you considering egg freezing? It's not for everyone, but if you have questions, fill up the comments section below. I'll try my best to answer your queries, but at the end of the day, it's still best to consult a fertility specialist.
2021 Update:
Women always ask me: Why did you choose CARMI over the other fertility clinics? Unlike the other clinics, CARMI at St. Lukes gives patients the maximum dose of Gonal for elective egg freezing. Each fertility clinic (whether in the Philippines or abroad) differs in the way they calculate the Gonal dosage. Some clinics give the minimum dose (They have their reasons, which I understand), while other clinics go for the maximum dose (which is why they're more expensive). I heard of stories where women went to the clinics that gave the minimum dose (thus, more affordable price), and then they were unhappy with the egg count. So they went for a second round of egg freezing, doubling to tripling their expenses. I went straight to the hospital that gives the maximum dose–CARMI.