My idea of self-care has changed a lot since the start of the pandemic. The Philippines is on its ninth month of varying levels of quarantine. For people like me who have been diligently following the health protocols, quarantine is starting to take its toll.
David Kessler, the founder of grief.com, said that the harrowing feeling we're collectively experiencing is grief. He shared his thoughts with the Harvard Business Review: "We're feeling a number of different griefs. We feel the world has changed, and it has. We know this is temporary, but it doesn't feel that way, and we realize things will be different."According to a report by Think Global Health, "This worldwide increase in isolation is sure to exact a psychological toll on citizens—and will likely cause disturbing neurological changes."
I used to think that the idea of working flexibly from home was a dream. But now, the longer we isolate and the higher the numbers get, the more we drown in quarantine fatigue. How do we take a break from work, which is at home, when we're also not allowed to freely leave home? How do we destress outside the home during window hours when seeing crowded places (the Philippines has the worst COVID-19 outbreak in Southeast Asia) feels just as stressful?

Allow me to put on my beauty editor cap and show you how I'm doing my best to bring back the joys of relaxing at home.
1. DIY (do-it-yourself) spa
Spas and massage parlors are closed. I miss getting massages, but now I will have to settle with pampering myself once a week at home. My DIY spa regimen: 1.) Full body and face scrub in my bathroom, 2.) Apply moisturizing gel from neck to toe, 3.) Apply a skincare face mask while massaging my face with a crystal roller and watching something on Netflix. I might even down a few shots of Soju on the side. Aaah, that is my new Friday night routine.
2. Boost your metabolism and immune system
Aside from the triad of social distancing, mask-wearing, and hand-washing, you need to care for your physical health to survive this pandemic. I've been working out more and upping my intake of vitamin C and multivitamins this year.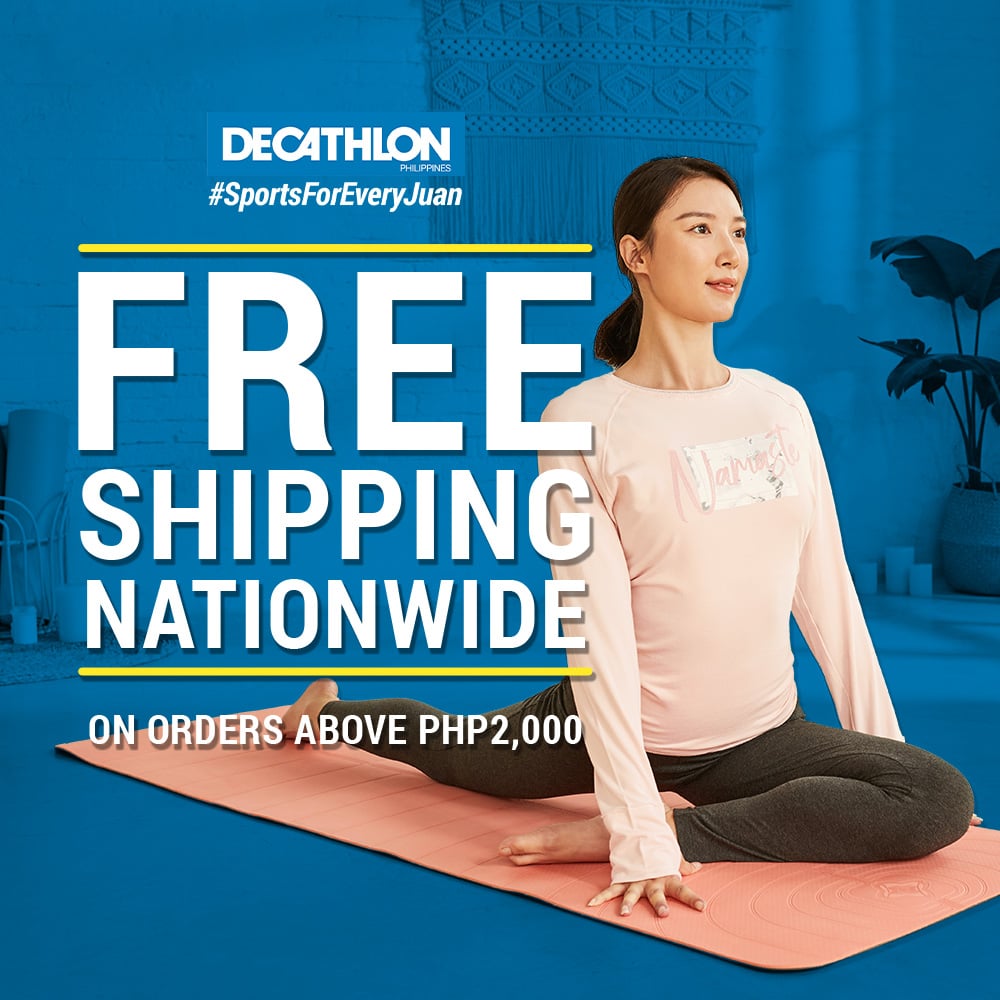 3. Glam up for yourself
Have you been living in your pambahay (pajamas, loungewear, and athleisure)? While I love my ratty old t-shirts, I feel that it sometimes contributes to my dampened mood. After months of living in my pajamas, I realized I miss dressing up and wearing makeup! Call me crazy, but sometimes I work at home in my favorite summer dresses or attend Zoom meetings with full makeup just to lift my mood. Try it! Just dress up and glam up for yourself, even if you're mostly stuck at home. See how it lifts your spirit.
4. Count your hair fall
Have you noticed a lot more hair fall during quarantine? Hair fall is a reported side effect experienced by COVID-19 survivors, but for those who did not contract the virus, increased hair loss is stress-induced. Constant worry about contracting COVID-19, change in routine, Zoom fatigue, loss of job or income, lack of socializing, separation from loved ones—these are stressors that contribute to telogen effluvium, a form of temporary hair loss that occurs after physical or emotional stress.
According to my hairstylists Jude and Rose of JURO Salon, normal hair fall is 50-100 strands a day. Count the strands in your brush, shower floor, and bed. If the total exceeds 100 a day and you start seeing bald patches, then it's time to see a dermatologist.
5. Consider computer eyewear
Working from home and less outdoor time means more screen time. Have you been experiencing more frequent eye strain and headaches from all those online meetings and Netflix binges? Me, too! I decided to get computer eyewear. It reduces glare, UV rays, and blue light.
6. Keep your mental health in check
As the pandemic surges, mental health issues have also increased. People think I have it together because I'm a mental health advocate with all the right connections and resources in the MH community. Well, my anxiety disorder has gotten worse in quarantine, so I've turned to online therapy sessions and gardening. Nobody is spared! If you feel that quarantine is taking a toll on your mental health, do not be ashamed to get help. Click here for my master list of mental health resources in the Philippines.
What are your self-care rituals in the new normal?